FORENCOS
Close
Featured Products
ASIS-TOBE Pure Mineral Suncream SPF 50+ PA++++
A milder sunscreen for sensitive skin with zinc oxide ingredients Non-nano formula in which sunscreen ingredients are not absorbed into the skin Seasonal sun cream with soft application and a smooth, soft finish Carefully selected natural soothing ingredients soothe tired skin comfortably Eco-friendly, reef...
ASIS-TOBE Green Tea Moisture Sunblock SPF 50+ PA++++
Soothing Sun Cream - Calming therapy provided by Jeju green tea water 9400ppmMoisturizing Sun Cream - Moisture boosting effect to express moist skin without cloudinessDaily Sun Cream - Mild formula for daily useClean Beauty Sun Cream - Eco-friendly biodegradable tube and box made of...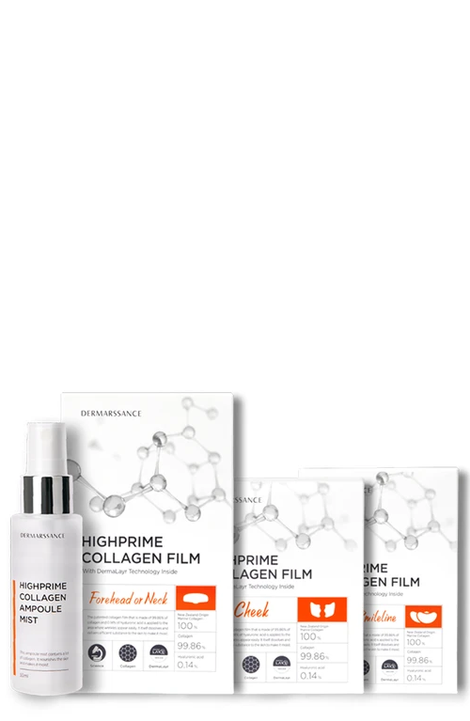 eCosmeticWorld
DERMARSSANCE Highprime Collagen Film & Mist Kit
Full Set for 5 Sessions 1 box of Collagen Film for Forehead or Neck,  1 box of Collagen Film for Cheeks 1 box of Collagen Film for Eyes or Smilelines 1 Collagen Ampoule Mist (50ml)  Did you know that collagen makes up 90% of...
KAHI Wrinkle Bounce Moisturizing Multi Balm Stick
Benefits Improve face texture Enhance skin elasticity Natural glow Dryness treatment Prevent moisture evaporation KAHI Wrinkle Bounce Multi Balm (9g 0.32 oz) is a simple face care balm stick. Jeju Fermented Oil, one of the best ingredients for multi-balm, has a high affinity with...
ASIS-TOBE Hyaluronic Essential Toner 200ml
Hyaluronic acid provides a layer of soothing moisture and beta glucan which is a natural compound from extracted plants that helps restore skin's protective barrier. Lactobacillus extract rejuvenates and restores hydration for dry and dull skin with out irritating the skin.How to useApply gently...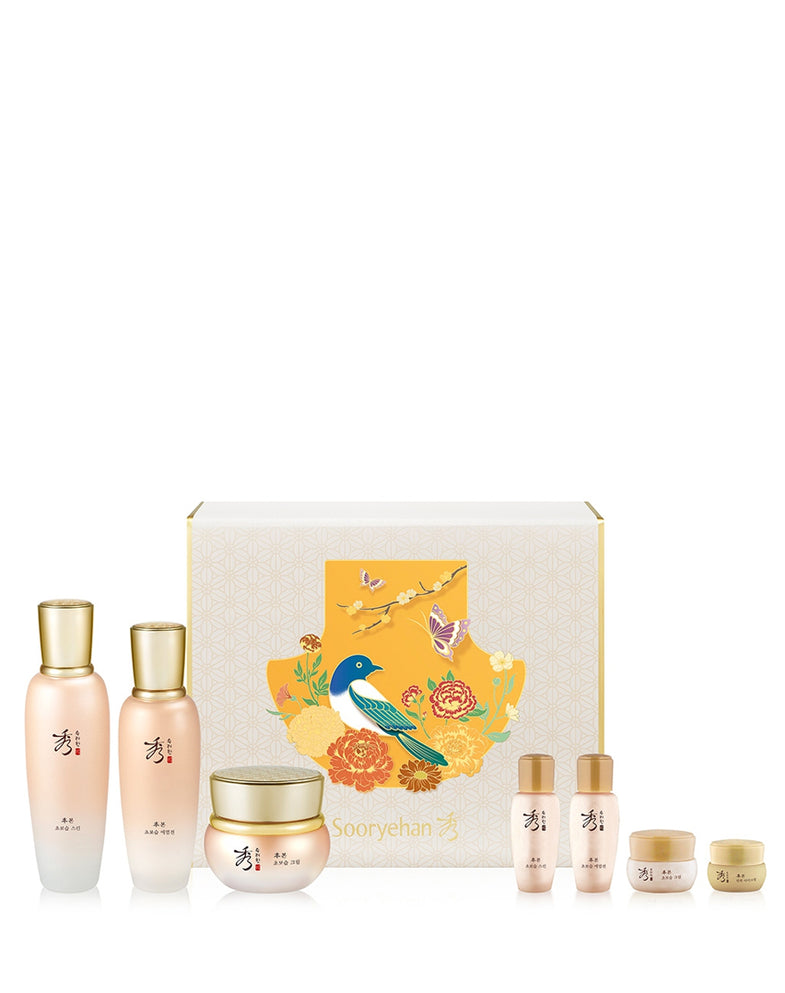 eCosmeticWorld
Sooryehan Bon Extra Moisture 3pcs Special Set
Moisturizing line based on the extracted water droplets extract of ginseng and herbal complex Oriental medical herbs. The line is recommended for skin prone to dryness, losing vitality and elasticity.The Products provide a pronounced moisturizing and antioxidant effect, eliminates dryness, peeling, restore and strengthen...
Dior Addict Stellar Halo Shine Lipstick
Dior Addict Stellar Halo Shine is the iconic Dior lip shine with a new* starry center. Poured into the stick and infused with pink and gold pearlescent micro-pigments, this Dior lucky star highlights the colour with a newfound halo shimmer for 8 hours** of...
Estee Lauder Swiss Performing Extract
BENEFITSClassic Formula. Helps maintain moisture.SKINTYPEEmollient enough for Dry skin, but can also be used on Normal/Combination skin.IDEAL FOR Dryness, dehydration Loss of tone FORMULA FACTS Dermatologist-tested Classic Formula. A breakthrough in its time, this moisturizer helps promote skin's elasticity and tone. Helps skin maintain...
CELLTRION Cellcure White Energy Mela Ampoule 2X
Skincare ampoule that makes your skin silky and healthy. Whitening Effect. Patent No: 10-1786853 How to useTake an appropriate amount every morning and evening and gently spread it on your skin to absorb it.Size : 7 ml x 4 ea / 0.23 fl. oz....
Estee Lauder Double Wear Stay-in-Place Makeup
BENEFITSLong-wear: Proven 24-hour wear. Medium-to-full coverage.COVERAGEMedium to fullFINISHMatteFORMULA FACTS Oil-free Oil-Controlling Dermatologist-tested Non-acnegenic; won't clog pores Fragrance-free Proven 24-hour staying power.The same long-wear makeup you love, now proven to last even longer. Looks flawless and natural.Feels lightweight and so comfortable, you won't believe it's...
Dior Addict Stellar Gloss
The new* Dior Addict Stellar Gloss fuses together for the first time* the exceptional shine of a gloss and the comfort of a balm.Benefits- Plumping stellar shine for ultra-glossy lips facetted by the light and an incredibly fine and comfortable film.- 24 hours of...
Clinique Dramatically Different Lipstick Shaping Lip Colour
What It IsRich, hydrating color infused with skin care for lips.What It DoesDramatically Different Lipstick delivers more than just color. 3D pearl center core instantly sculpts and contours, providing an immediate appearance of a smoother pout. Overtime, lip definition is improved. Available in a...
Clinique Even Better Makeup Broad Spectrum SPF 15
Who It's For: Dry Combination and Combination Oily Skin What It Is: 24-hour flawless coverage. Actively improves skin with every wear. In 56 shades. What It Does: Helps create a brighter skin tone thanks to Vitamin C. After 12 weeks of daily wear, dark...